Valtus has acquired Nordic Interim Executive Solutions, the Scandinavian leader in Interim Management (15M€ turnover in Sweden and Finland). Two years following the buyout of Alium Partners in London – now known as Valtus UK – this takeover brings Valtus' consolidated revenue to 70 million euros and reinforces its leading position of Europe in its sector.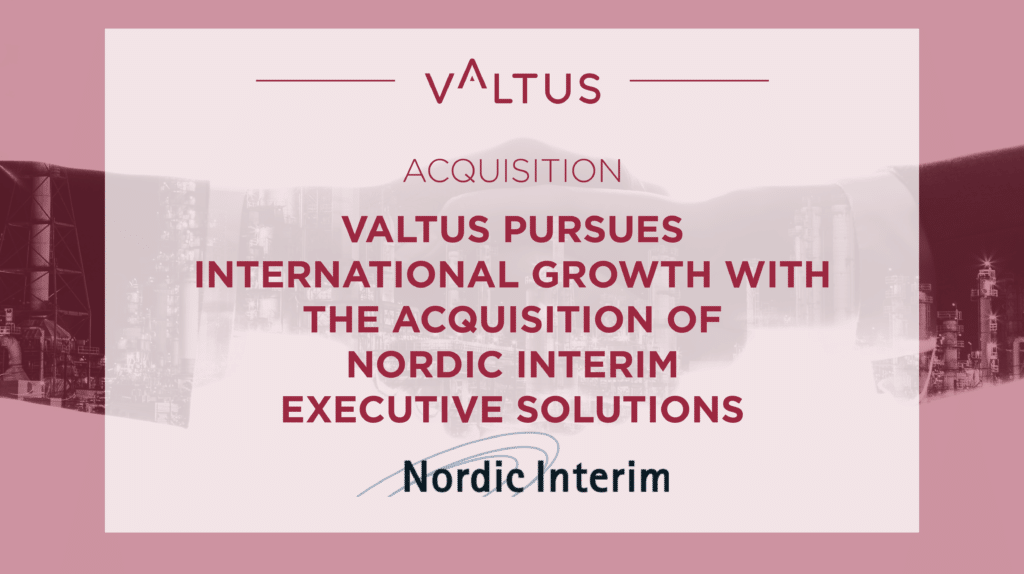 This acquisition significantly increases Valtus striking force at international level. It is part of its ambitious development strategy throughout Europe, last reaffirmed in January with SocGen and Geneo funds' entry into Valtus' capital.
The group now counts 22 partners in four European countries (France, England, Sweden and Finland) and continues to rely on its international network Globalise in the other European countries and on other continents.
« We have been successfully collaborating with Nordic Interim for several years now. This buyout enables us to pursue our goal to better assist our SME's clients and our global companies by granting them direct access to the best European market professionals. This approach follows our global network's model which has already taken care of our international clients' transformation projects all over the world. » declares Philippe Soullier, President of Valtus.
« Joining Valtus expands our global reach and gives us the opportunity to target our clients' transformation projects on a different scale, following the practices of the European market leader. » states Björn Henriksson, CEO of Nordic Interim.
Is your company evolving?
We will guide you every step of the way with our transformation experts.