Early 2021, the deal between Nordic Interim, a leader in transition and interim management for executives based in Sweden and Finlan, and Valtus was brokered. The two companies are now converging inside a bigger group. First step: a global digital meeting with the French and scandinavian teams.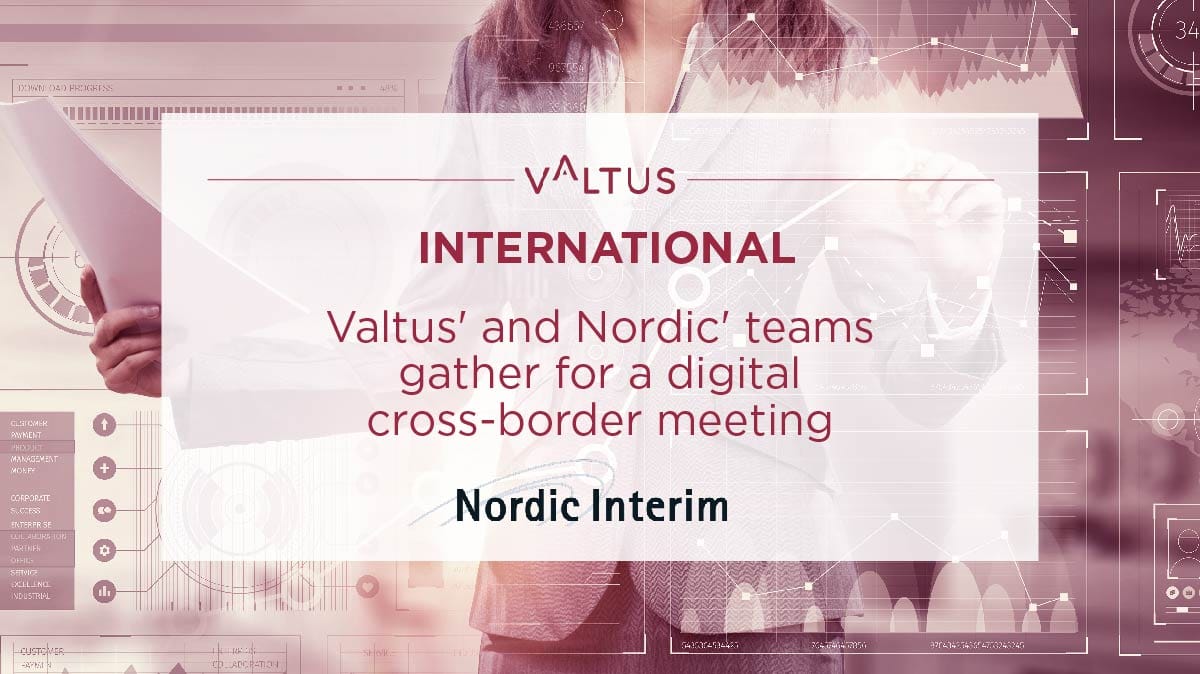 In the aftermath of Nordic Interim Executive Solutions' acquisition by French pure-player Valtus, both teams are starting to work hand in hand. To tighten the bonds, the group organised two days of digital meeting for the French, Swedish and Finnish people to come closer and start to work hand in hand. With one-to-one and group workshops, people were invited to discuss and share some best practices and perspectives on what Valtus will become in the future.
CEO of Valtus group Philippe Soullier praised the initiative: "It is a great moment of transformation for us! With Nordic, we are together building the European leader in interim management of tomorrow. I am sure that the synergies that will emerge from this meeting take place at Valtus and Nordic to define the convergences that bring them together!
80 people connected, in Stockholm, London, Helsinki and Paris, all united around an ambitious project!"
Is your company evolving?
We will guide you every step of the way with our transformation experts.