Have you noticed a slump in your HR, IT, financial or industrial performance? Are you seeing a lack of profitability or flexibility? Perhaps your operations or support functions need bolstering? You need to rethink the way you work, reignite growth and reassure your shareholders. Bringing an interim manager on board might be the best solution.
Your issue
Do you want to improve your company's profitability, increase the EBITDA or grow the gross profit margin? You'll need to start by expanding your production capacity or perhaps rethinking your processes, by shifting to a lean management approach, for example. Controlling your costs, time and quality, curbing expenses, optimizing purchases and reducing stocks are also keys to boosting performance. In all cases, gaining greater agility will help you spur growth.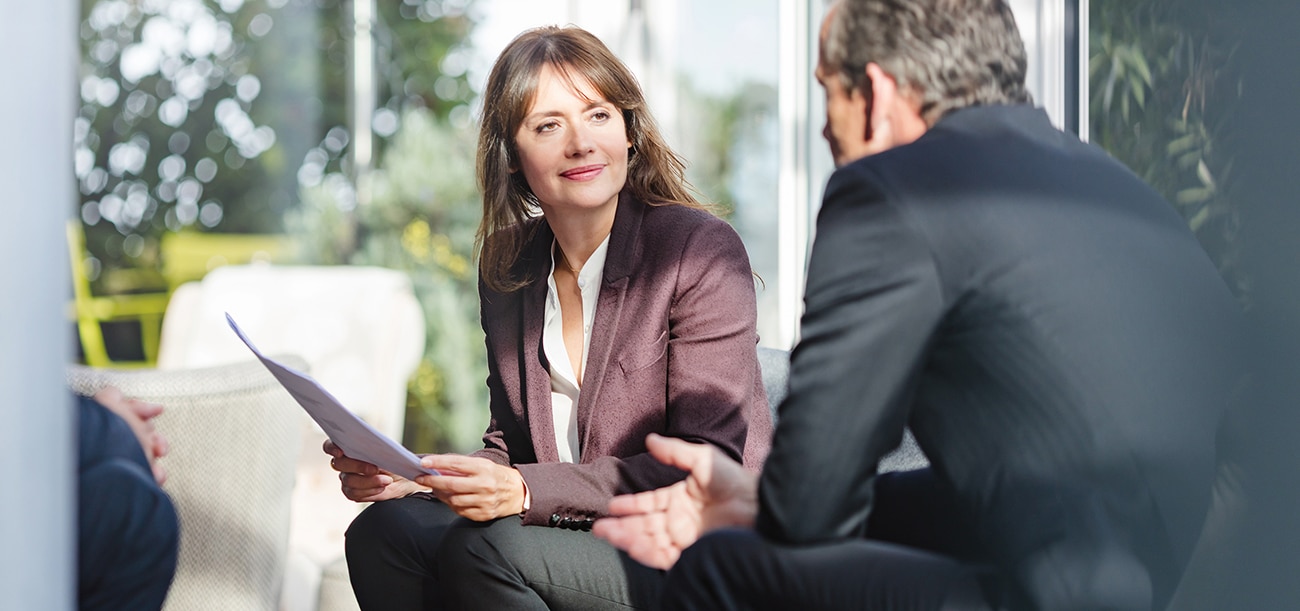 Our solution
External insight is in order here! And that's exactly what an interim professional offers you. A neutral expert will guide you through the delicate shift into high-performance gear. S/he will start with a precise diagnostic report on your situation and a corresponding action plan to boost your profitability. The assignment may also include establishing new processes that will increase your flexibility, training your teams and guiding them through these transformation phases.
Our expertise
Our approach is pragmatic and operational. Built on in-depth knowledge of our clients' businesses and challenges, it consistently cultivates results-oriented corporate cultures and processes. After carefully assessing your specific needs, we'll hand-pick the best fit from our pool of highly qualified interim professionals, the one with just the right leadership skills and proven-effective techniques to drive your business forward. Throughout the entire assignment, this immediately available manager will be backed by your Valtus Partner, a multidisciplinary expert. S/he will also have access to the quality control tools and methods that we've honed over the years to ensure your absolute satisfaction. Working in close collaboration with this three-part system you'll soon be on your way to high performance!
What our clients are saying about us
MBWS (Marie Brizard Wine & Spirits) wanted to implement several major shifts at its Polish production sites. MBWS Deputy CEO, Daniel Rougé, asked Valtus to find the best interim COO for the job.
Function: COO
Industrie: Consumer Goods – Distribution
Organization: Large Companies
Context: International – Crisis Management – Restructuring – Performance

David Guffroy : Faced with challenges in implementing the transformation of a factory in Shanghai, Radio Frequency System asked France's leading interim executive experts at Valtus to help ensure success.
Function: COO
Industrie: New Technologies
Organization: SME
Context: International – Performance

After the CEO and Chief Marketing Officer both left the company, TGV Lyria's new CEO, Andréas Bergmann, had a serious managerial gap to fill. For the first 100 days, he hired a Valtus interim manager to guide the company through this delicate transition phase and boost performance.
Function: Sales – Marketing – Communications
Industrie: Transportation – Logistics
Organization: Government – NGOs
Context: Transformation – Performance

To cope with a significant drop in annual revenues, a clearly unmotivated sales force and an unstable executive committee, Stanhome International's CEO, Juan Franco, called upon Valtus' experienced interim management experts.
Function: CEO – Managing Director
Industrie: Consumer Goods – Distribution
Organization: Large Companies
Context: International – Performance
of our assignments in 2018 focused on boosting performance
of today's business leaders say boosting performance is a key aspect of a successful business transformation
(Source: Valtus Corporate Transformation Barometer)
An assignment with Valtus
Is your company evolving?
We will guide you every step of the way with our transformation experts.