Is your company undergoing financial restructuring? Has it suffered significant cash losses and is now unable to pay its debts? Are you thinking about consolidating, restructuring from the top line of your balance sheet, breaching a covenant or negotiating with your government's committee on corporate debt and industrial restructuring? An interim manager specialized in this type of procedure can help you.
Your issue
Your priorities include quickly identifying what's causing your financial troubles and preparing to renegotiate with your bank to restore your creditors' trust. Your cash flow and operational forecasts must be made reliable and accurate to avoid receivership.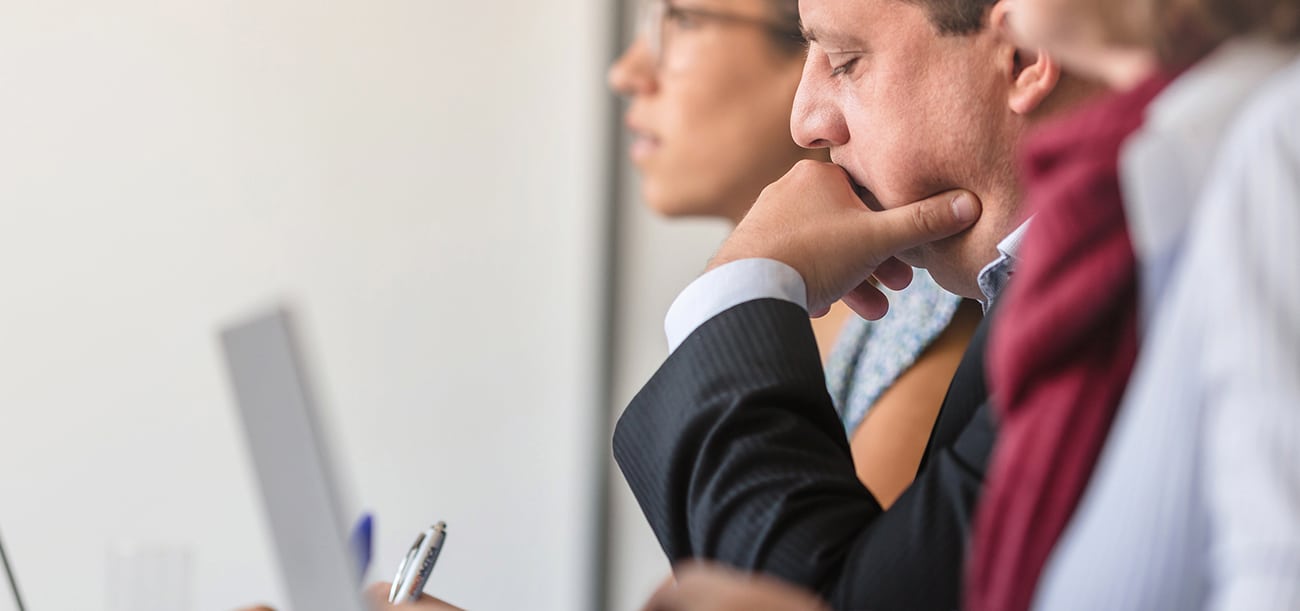 Our solution
Are you determined to overcome these challenges? Do you want to put all the odds in your favor with the support of an interim professional who specializes in this type of situation? S/he will help you make the strategic decisions needed to restore and secure a positive cash flow. S/he will prepare and conduct bank and supplier negotiations that will also facilitate the influx of new funding.
Our expertise
Your Valtus Partner knows the procedural bodies and decision-makers well. You can take advantage of his/her long-standing, close ties with the various intermediaries such as lawyers, court administrators, financial firms, special affairs bankers, alternative finance advisors, etc. to facilitate implementation of the steps that will lead to effectively renegotiating your debts.
You need to take action fast! And we're well equipped to quickly draft an accurate financial diagnostic report and swiftly implement the appropriate measures that will get you back on track.
What our clients are saying about us
After the CEO and Chief Marketing Officer both left the company, TGV Lyria's new CEO, Andréas Bergmann, had a serious managerial gap to fill. For the first 100 days, he hired a Valtus interim manager to guide the company through this delicate transition phase and boost performance.
Function: Sales – Marketing – Communications
Industrie: Transportation – Logistics
Organization: Government – NGOs
Context: Transformation – Performance

To cope with a significant drop in annual revenues, a clearly unmotivated sales force and an unstable executive committee, Stanhome International's CEO, Juan Franco, called upon Valtus' experienced interim management experts.
Function: CEO – Managing Director
Industrie: Consumer Goods – Distribution
Organization: Large Companies
Context: International – Performance

Following the departures of several senior managers, the CEO of Jacobs Douwe Egberts in France, Philippe Schaillée, asked Valtus to help re-stabilize the company's human resources.
Valtus interim CHRO, Sylvie Teynier, took on the assignment to stabilize the organization and facilitate the merger with Café de Mondelez.
Sylvie Teynier won the 2016 Interim Manager of the Year Award in CHRO category.
Function: HR Director
Industrie: Industry
Organization: Large Companies
Context: Transformation – Growth
assignments coordinated by our turnaround expert between 2016 and 2018
An assignment with Valtus
Is your company evolving?
We will guide you every step of the way with our transformation experts.