Do you have international operations and just lost the head of one of your foreign subsidiaries? Is one of your facilities abroad struggling? In both cases you must quickly step in to stabilize the situation and bolster your management team. Have you considered interim management?
Your issue
Managing a crisis, putting a weak organization back on track, strengthening your market position or boosting your business are all objectives that might require stepping in to help your subsidiary. Managing in international business environments calls for multicultural expertise, especially where diversity should generate added-value. But it's not always easy to find this kind of talent in-house. And it may be nearly impossible to find a manager who can quickly adapt to the local culture.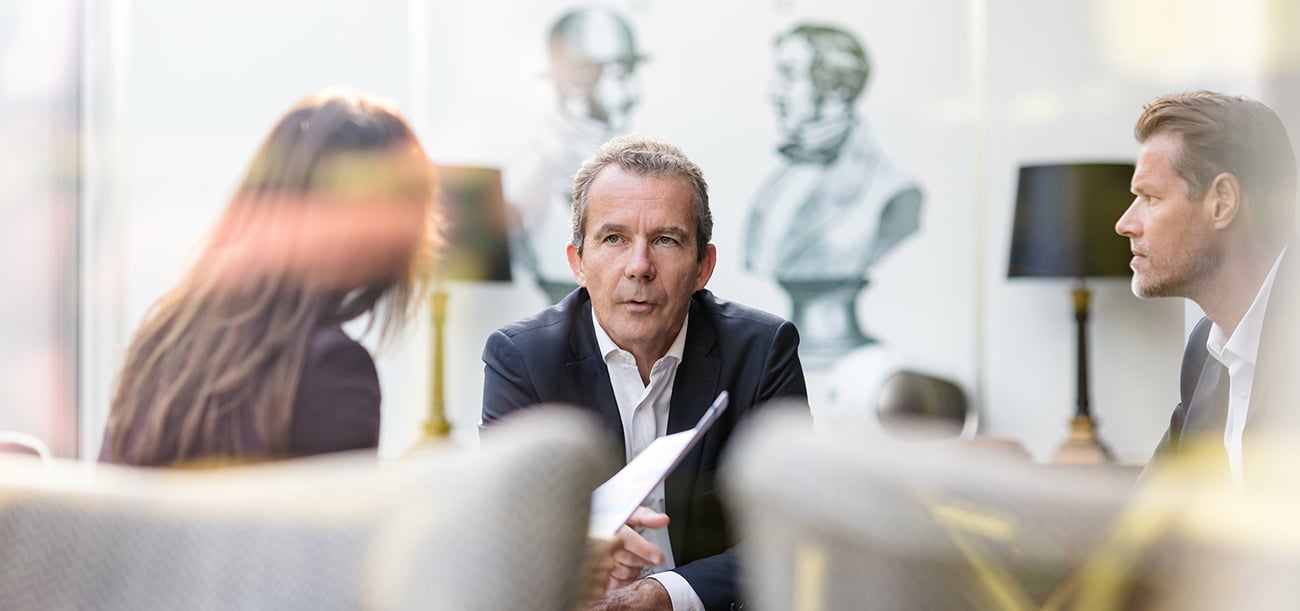 Our solution
What if you got support from an external, independent expert, well acquainted with this type of assignment? An interim professional is an efficient operational solution that's instantly available. S/he will be able to quickly assess the subsidiary's needs and how to meet them. S/he will revitalize the local staff and, in needed, recruit additional talents to round out your teams. S/he will gradually and objectively align the subsidiary's strategy with that of the parent company, bringing the results up to par with the defined goals and establishing a regular system for tracking and reporting on the subsidiary's performance as well as laying the groundwork for gaining additional market shares.
Our expertise
Take advantage of your Valtus Partner's extensive international experience in senior management. S/he is very familiar with the specific dynamics of your market and understands the challenges of running an international organization. Thanks to the Globalise group, of which Valtus is a founding member, s/he can tap into a worldwide network of interim management leaders. Within a few short days, after carefully assessing your situation, s/he will offer you an operational management solution tailored to your exact needs. S/he will start by finding you an interim professional who is agile, mobile and ideally equipped for the assignment. Then s/he will provide proven-effective tools and methods to ensure top quality execution from start to finish. Finally, s/he will supervise the entire process to guarantee all deadlines and deliverables meet or exceed your expectations.
The Valtus Partners, your transformation allies
Thanks to their vast experience in guiding major transformation projects and their cross-industry expertise, the Valtus Partners are genuine business transformation experts. By your side every step of the way, they will ensure your relationship with our interim manager is one built on trust, which paves the path to successful outcomes for all your projects.
What our clients are saying about us
MBWS (Marie Brizard Wine & Spirits) wanted to implement several major shifts at its Polish production sites. MBWS Deputy CEO, Daniel Rougé, asked Valtus to find the best interim COO for the job.
Function: COO
Industrie: Consumer Goods – Distribution
Organization: Large Companies
Context: International – Crisis Management – Restructuring – Performance

David Guffroy : Faced with challenges in implementing the transformation of a factory in Shanghai, Radio Frequency System asked France's leading interim executive experts at Valtus to help ensure success.
Function: COO
Industrie: New Technologies
Organization: SME
Context: International – Performance

To cope with a significant drop in annual revenues, a clearly unmotivated sales force and an unstable executive committee, Stanhome International's CEO, Juan Franco, called upon Valtus' experienced interim management experts.
Function: CEO – Managing Director
Industrie: Consumer Goods – Distribution
Organization: Large Companies
Context: International – Performance
An assignment with Valtus
Is your company evolving?
We will guide you every step of the way with our transformation experts.