Are you taking over a company that has filed for insolvency, as part of a legal settlement or a pre-packaged handover? Do you need an external expert to join or lead your takeover team? We can quickly send you an experienced interim manager to fulfill this assignment.
Your issue
You need a leader who can effectively and efficiently grasp all aspects of the takeover: financial, operational, HR and legal. Someone who can interact with all the stakeholders: the buyer's shareholders, the target company's employees, the lawyers, judges and legal administrators…. You need someone who can handle everything, from smoothly relaunching operations to restoring all the stakeholders' confidence.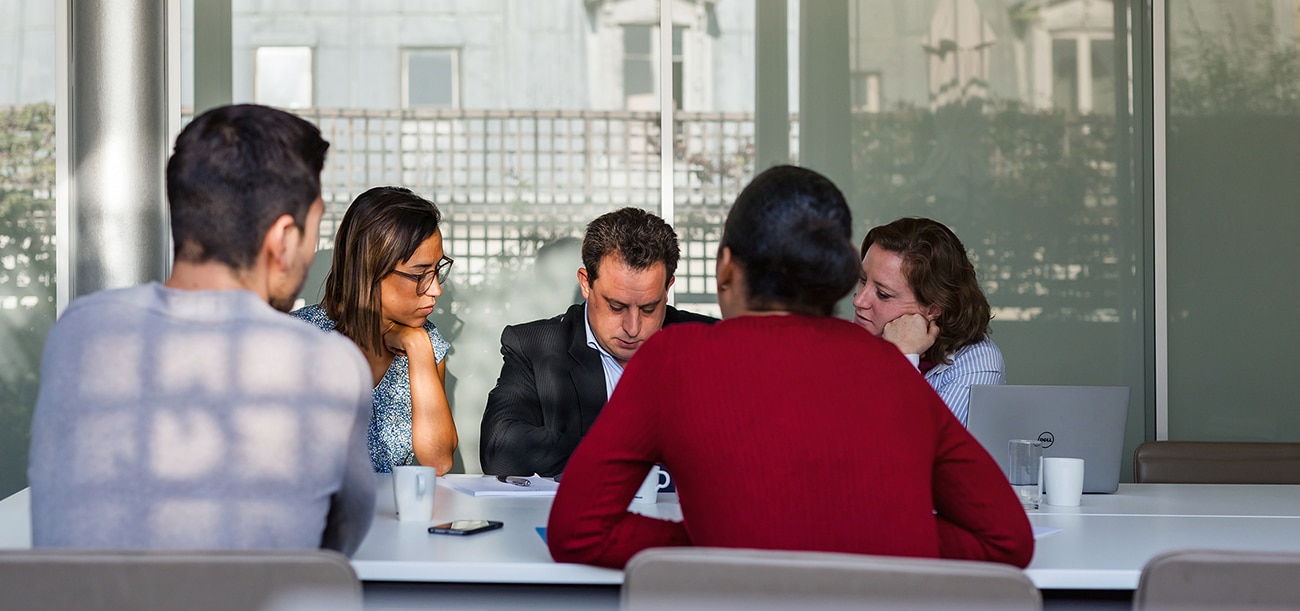 Our solution
An offer that brings together the best of all our expertise, with interim managers whose skills have been carefully honed over the years and whose experience is widely recognized. They can immediately lead your takeover team, starting with a comprehensive analysis of your operations and a clear assessment of your finances, followed by an in-depth sizing up of the staff to be incorporated. They will then meet with the employees and their representatives, as well as the local authorities.
Our expertise
This assignment calls for the perfect combination of diverse, complementary skills. We are able to quickly pinpoint and mobilize them for you. The interim professionals in our talent pool who fit the bill for this type of assignment are immediately operational. Throughout the assignment, they are coached by your specifically dedicated Valtus Partner, specialized in takeovers, who regularly deals with lawyers, legal administrators, financial advisors, special affairs bankers, alternative finance experts, and so on. A decisive pairing to ensure a seamless and successful takeover.
What our clients are saying about us
After the CEO and Chief Marketing Officer both left the company, TGV Lyria's new CEO, Andréas Bergmann, had a serious managerial gap to fill. For the first 100 days, he hired a Valtus interim manager to guide the company through this delicate transition phase and boost performance.
Function: Sales – Marketing – Communications
Industrie: Transportation – Logistics
Organization: Government – NGOs
Context: Transformation – Performance

To cope with a significant drop in annual revenues, a clearly unmotivated sales force and an unstable executive committee, Stanhome International's CEO, Juan Franco, called upon Valtus' experienced interim management experts.
Function: CEO – Managing Director
Industrie: Consumer Goods – Distribution
Organization: Large Companies
Context: International – Performance

Following the departures of several senior managers, the CEO of Jacobs Douwe Egberts in France, Philippe Schaillée, asked Valtus to help re-stabilize the company's human resources.
Valtus interim CHRO, Sylvie Teynier, took on the assignment to stabilize the organization and facilitate the merger with Café de Mondelez.
Sylvie Teynier won the 2016 Interim Manager of the Year Award in CHRO category.
Function: HR Director
Industrie: Industry
Organization: Large Companies
Context: Transformation – Growth
An assignment with Valtus
Is your company evolving?
We will guide you every step of the way with our transformation experts.