To more effectively respond to your markets' latest challenges, adapt the way you operate or generate greater value for your stakeholders and clients, your business needs to transform. Are you launching a new business line, planning a reshuffle, revamping your brand image or shifting business models? All of these situations require specific expertise, the kind that interim management delivers.
Your issue
Transforming your business may mean building a new entity, setting up new processes, or redefining roles and operating methods. It may also mean implementing better systems for smoother information sharing, harmonizing your work methods or creating greater synergy within your organization. In every case, the aim is to improve efficiency and boost operational performance by consistently meeting deadlines, controlling costs and ensuring top quality in everything you do, with a single priority: create value.
Whatever your objectives, you may face internal resistance and a certain level of inefficiency that can hinder the timely implementation of the necessary changes and perhaps even cause your transformation to fail altogether.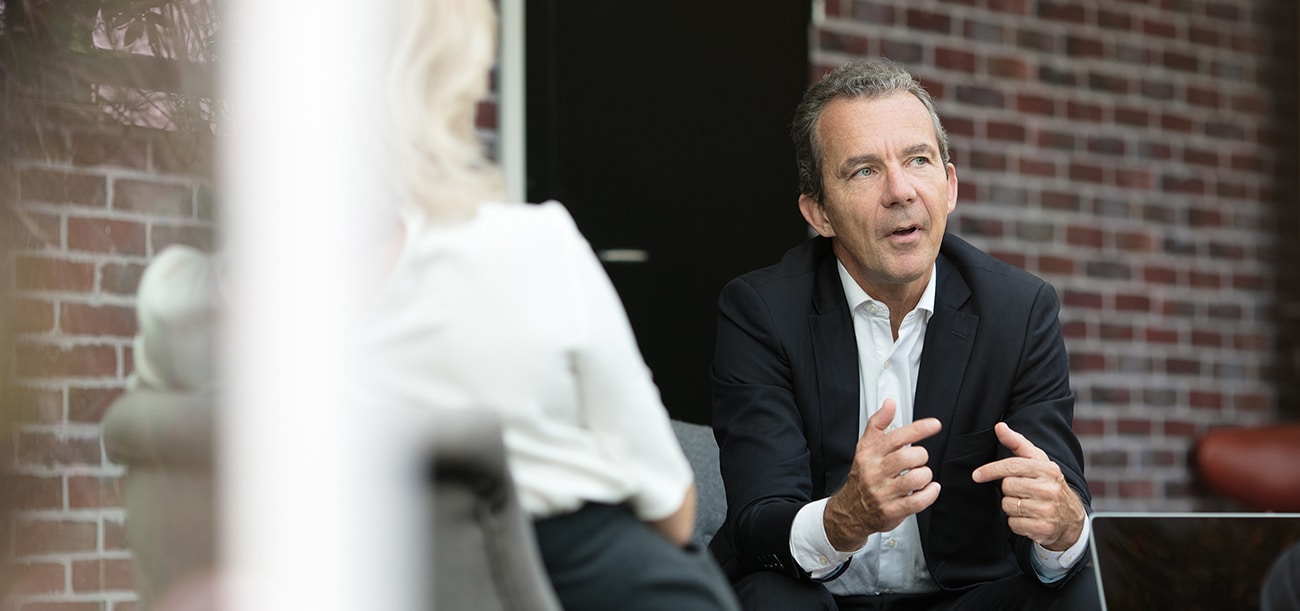 Our solution
Did you know that external support from an interim manager can be the key to your success? With proven performance in several organizations, s/he will quickly grasp the vision you have for your business and clearly show you how to initiate and drive forward each and every stage of your transformation. After identifying and analyzing the areas that need improvement, s/he will recommend a roadmap toward optimal efficiency. In addition, s/he will guide and rally your teams behind the plan to facilitate the changes needed. The way s/he communicates about the project will also be a significant advantage in ensuring positive outcomes every step of the way.
Our expertise
We know that time is of the essence. So we're committed to offering you the right operational management solution for your specific needs within a matter of days. First, we'll assign a Valtus Partner to your transformation project who understands your challenges and will be by your side every step of the way. Then, our Talent Team will select a transformation expert who has a solid track record in your type of situation. Last but not least, our rigorous methods and highly perfected tools will ensure excellent execution of the assignment from A to Z.
The Valtus Partners, your transformation allies
Thanks to their vast experience in guiding major transformation projects and their cross-industry expertise, the Valtus Partners are genuine business transformation experts. By your side every step of the way, they will ensure your relationship with our interim manager is one built on trust, which paves the path to successful outcomes for all your projects.
What our clients are saying about us
Following the 2014 takeover of Hygena, SOCOO'C CEO, Laurent Marguerettaz, chose to work with the interim management experts at Valtus.
Function: CFO
Industrie: Consumer Goods – Distribution
Organization: Large Companies

Context: Transformation – Growth

Action France's CHRO, Stéphanie Guernalec, asked Valtus to structure the group's HR function and build a strong HR management team.
Function: HR Director
Industrie: Consumer Goods – Distribution
Organization: Large Companies
Context: Large Companies

U-Shin Access Mechanisms' CHRO Patrick Perroux chose Valtus to get its Košice operations back on track in Slovakia, particularly in terms of quality control management.
Function: COO
Industrie: Industry
Organization: Large Companies
Context: Transformation

Naval Group's CSCO, Sabine Bensemhoun, called on Valtus to support the Lorient operations.
Function: COO
Industrie: Industry
Organization: Large Companies

Context: Transformation
Près de 120 missions réalisées dans des contextes de transformation en 2018
des missions Valtus sont réalisées dans des contextes de transformation
An assignment with Valtus
Is your company evolving?
We will guide you every step of the way with our transformation experts.