Is your company looking to divest, create a spin-off or conduct an equity carve-out? These are all very delicate situations that can challenge your company's long-term prospects and destabilize your staff. Bringing an interim manager onboard may be a smart solution.
Your issue
The goal of this transaction is to improve your profitability and get your business back on the road to growth. The short-term priority is to secure and optimize the conditions for the transition to take place. Whatever the case, it's essential to keep your current teams focused on their work.
But how can you manage this type of situation without the appropriate leadership experience? A lack of in-house resources can be a serious constraint and may even interfere with your plan's potential success.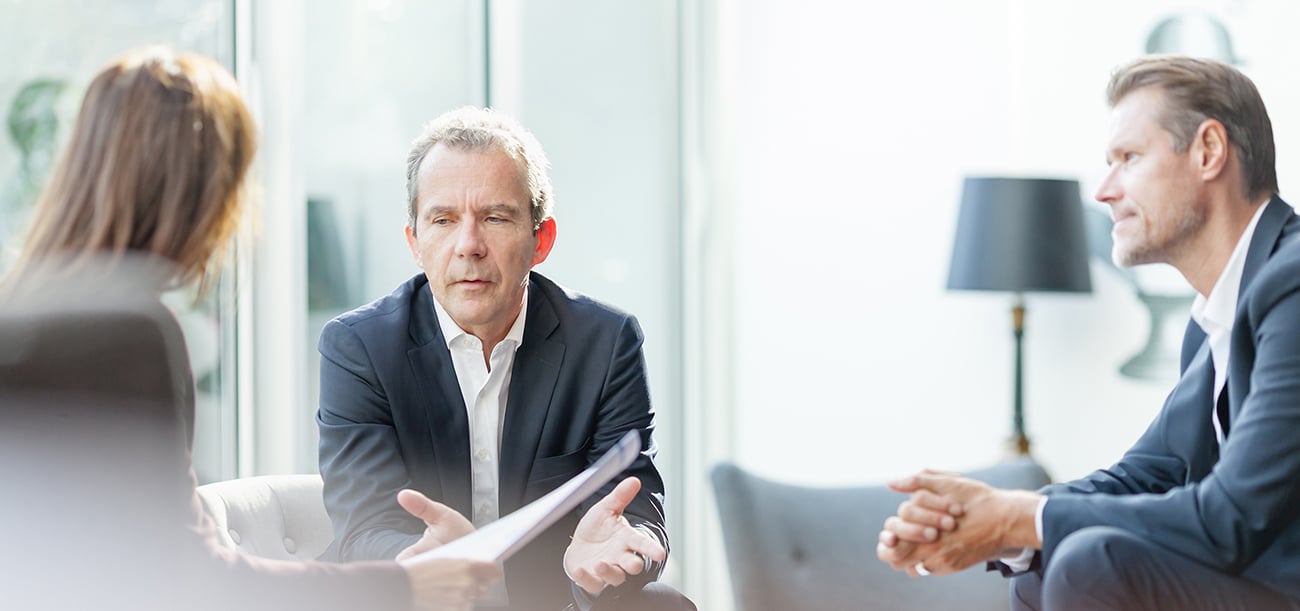 Our solution
The best way to ensure a successful outcome is to strengthen your management team with an interim professional. Accustomed to this type of situation, s/he will create a taskforce to gradually turn around the targeted business and prepare the operation. S/he may even go so far as to find the right investors and lay the groundwork for the pre-closing negotiations. Are your worried about labor issues? S/he knows how to prevent or handle conflicts while at the same time openly communicating with shareholders, employees and other stakeholders.
Our expertise
Does your situation require immediate action? We can quickly step in to analyze the situation and offer you a custom-fit operational management solution. We'll find the right interim professional for your specific situation, with the appropriate skill set, personality and experience. And we'll be there, by your side, every step of the way, especially during the initial diagnosis and definition of the action plan. We will also provide the best tools and methodologies to guarantee the level of excellence you need.
What our clients are saying about us
U-Shin Access Mechanisms' CHRO Patrick Perroux chose Valtus to get its Košice operations back on track in Slovakia, particularly in terms of quality control management.
Function: COO
Industrie: Industry
Organization: Large Companies
Context: Transformation

Action France's CHRO, Stéphanie Guernalec, asked Valtus to structure the group's HR function and build a strong HR management team.
Function: HR Director
Industrie: Consumer Goods – Distribution
Organization: Large Companies
Context: Large Companies

Naval Group's CSCO, Sabine Bensemhoun, called on Valtus to support the Lorient operations.
Function: COO
Industrie: Industry
Organization: Large Companies

Context: Transformation
An assignment with Valtus
Is your company evolving?
We will guide you every step of the way with our transformation experts.