If your application is selected by our Talent Team, one of our Talent Consultants will invite you to an interview. This is a unique opportunity to get to know each other. You will have the chance to present your know-how in greater detail, reveal your distinct personality and take advantage of this special window to share your vision of the profession and your expectations.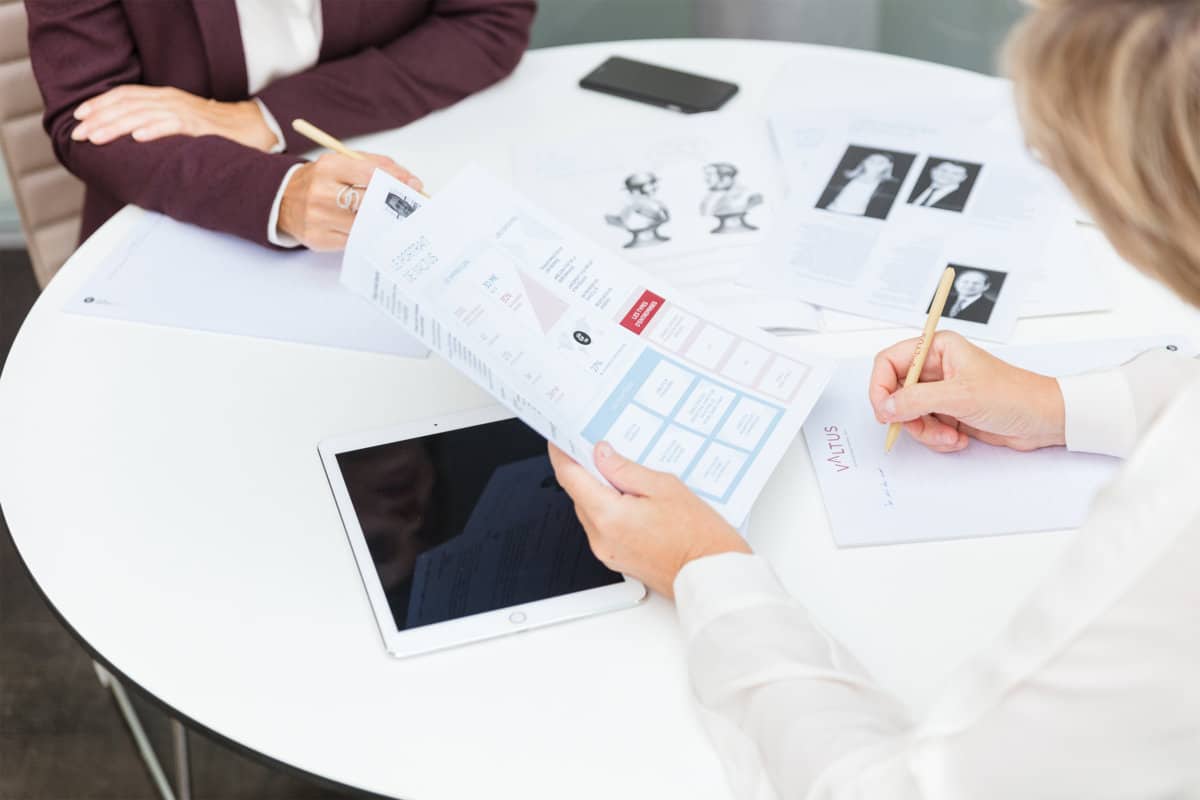 Our Talent Consultants examine each candidate's profile. They then initiate contact and offer a brief overview of Valtus: our positioning, the scope of our work, how we're organized, etc. Next, it is your turn to present your strengths both in terms of people skills and technical skills.
MPut your best foot forward! By being…
…Succinct and impressive!
Start the interview with a three-minute pitch. For example: CHRO with 20 years of experience in Europe at various sites (factories and sales office), including 10 in the service industry and 10 in manufacturing, with considerable expertise in handling staff relations for major corporations (France, Germany, USA).
…Specific and tangible!
Focus on your greatest strengths and accomplishments over the past 15 years, emphasizing the results. For example: transformations, reshuffles, divestitures, closing an industrial site, integrating an acquisition, transferring production… which increased profits by 30%, etc. Also specify the contexts in which you carried out these tasks and the types of governance under which you operated. For example: family ownership, LBO, MBI, co-op, etc.
…Natural and sincere!
Reveal some of your key character traits.
Important: your references are essential, without them we cannot accept your application. Make sure you share them with us!
After this interview, and as often as possible, update your profile in our Managers Portal, especially after any new experience, assignments, positions or important events that increase your potential appeal to our clients, and the date when you will next be available.
Would you like to join our community?
Sign up to become a Valtus interim manager!