Being an executive interim manager: a career choice
Are you looking to give your career a fresh new direction? Do you want to work in a more flexible and independent way? Why not leverage your experience to help companies adapt more effectively to the ever-changing business world? Now is the time to join our vibrant professional community and become a Valtus interim manager.

As new work methods emerge and companies increasingly embrace greater flexibility, interim management is becoming a serious career opportunity for experienced executives. For many seasoned leaders, this is a great way to give their careers renewed purpose and fresh impetus.
What is an executive interim manager?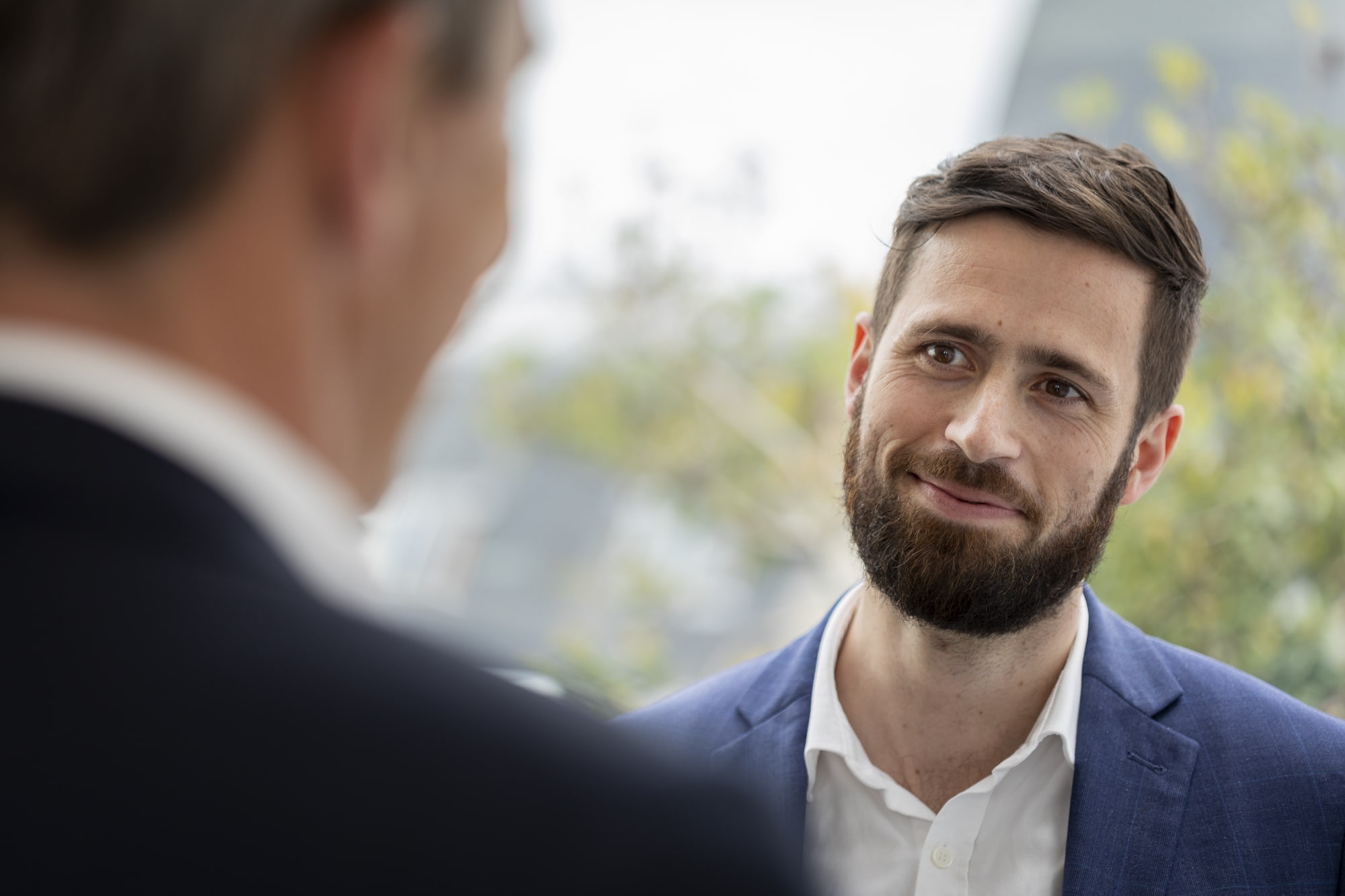 An interim manager is an external executive who has demonstrated his skills and leadership, sought after by a company to take urgent operational control of a change situation. He intervenes for a set period of time.
Well ahead of its time, interim management is an innovative collaborative approach and a fast and effective management solution. The involvement of an experienced executive interim manager is a perfect response to businesses' transformation needs.
First and foremost, being an executive interim manager requires an extensive track record in managing significant projects. It also requires putting people first by knowing how to listen, rally teams and reassure staff who may be uncomfortable with the inevitable changes they must face. Given the variety of challenges and contexts, interim managers must quickly adapt to diverse circumstances and demonstrate a keen sense of synthetic analysis.
These experienced leaders instinctively nurture a results-oriented work ethic among all team members. From guiding the implementation of a new industrial tool to restructuring a key function, from leading a transformation to handling a crisis, interim managers thrive on challenges in myriad complex situations. Would you enjoy taking on an assignment in Asia, Africa or Latin America? An interim manager can step in and take action within a few days' notice, anywhere in the world.
As an independent professional, you know how to handle intense periods of work alternating with periods of intermission. Interim managers constantly thrive to develop their employability and continuously highlight their expertise while making the most of their professional network.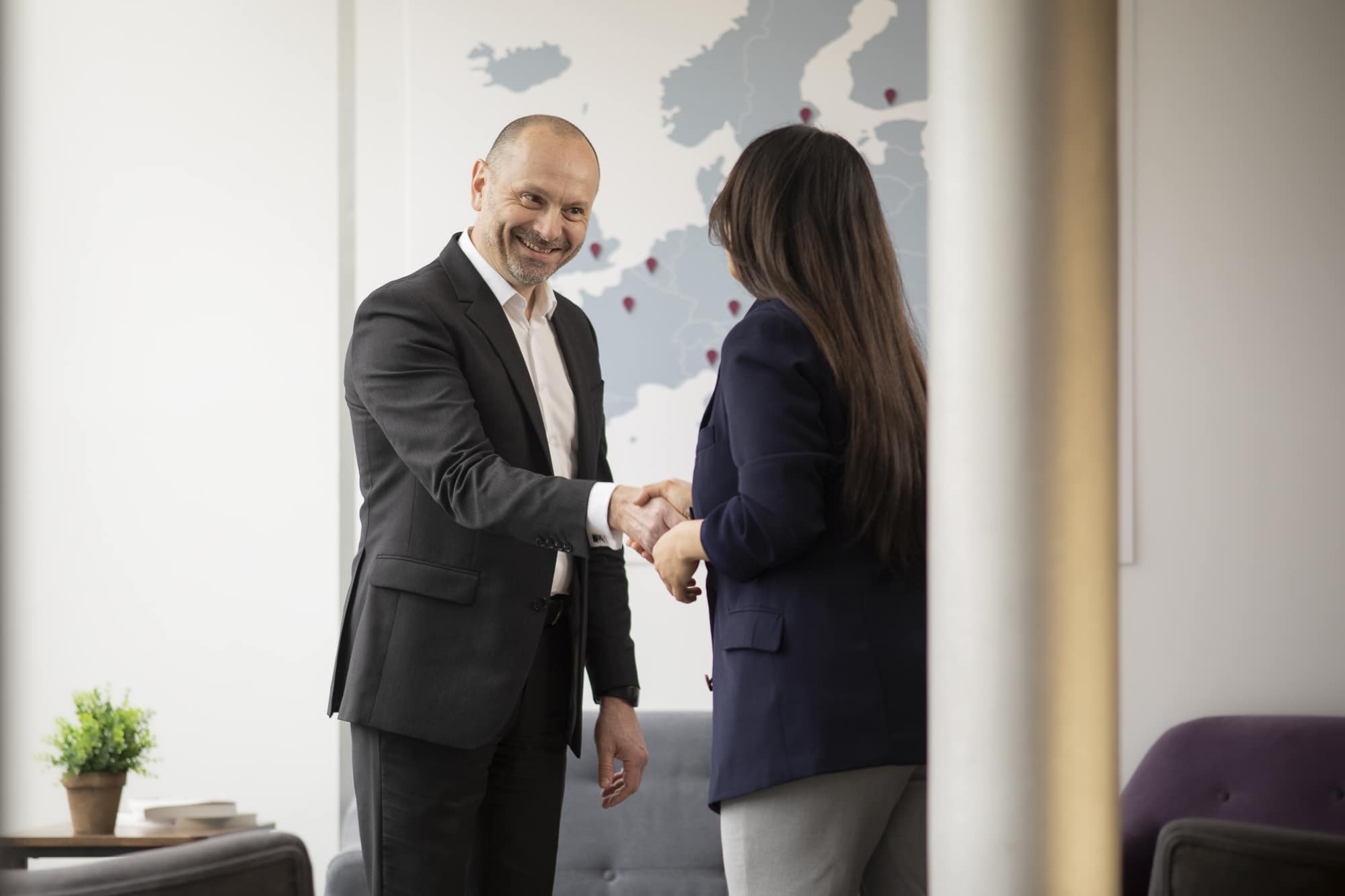 Is interim management right for you?
Yes, if you recognize yourself in this profile of the perfect executive interim manager!

SMEs, Mid-Caps, Large Companies
•
C-level positions
•
Professional expertise:
General Management, Operations, HR, Sales, Marketing, Information Systems, Procurement, Supply Chain, Finance, Transformation…
Taking on challenges
•
Choosing your projects
•
Delivering results
•
Sharing your expertise
Leadership
•
Agility
•
Organization
•
Curiosity
•
Empathy
What you need to know about interim management assignments
On average, an assignment lasts around 8 months. The typical duration usually ranges from 5 to 12 months, except for general management assignments, which can last between 12 and 18 months. Start-up time is short and generally occurs between 48 hours and 4 or 5 days after client acceptance.
If it's your first assignment, our Operational Excellence Department will share the best practices for getting started. We also provide you with our 10-day guide designed to assist you during your first steps.
The average duration of intermissions depends on market demand, your versatility (sector-specific, professional skills), and your geographical mobility. Some managers choose to alternate between assignments and permanent positions.
Only 10% of interim management assignments lead to permanent positions. The systematic oversizing of managers during assignments and project-oriented approach (with a defined beginning and end) makes the hiring of the manager after assignment unlikely.
What status is required to work as an executive interim manager?
When you become an interim manager, you must decide which status best suits your needs. This will impact your social security coverage, your accounting, your taxes as well as your access to training. Whether you opt for an LLC, small business, umbrella company or freelance, the options are endless. The key is to weigh the pros and cons of each and decide which is best for you.
In collaboration with four partners – ITG, ADDEXPERT, 2i Portage, and Ad'missions – Valtus offers a wage portage solution with exclusive terms and conditions for its interim managers. This support and network ensures reliable implementation and peace of mind.
What are the benefits? Minimal fees, professional training and top-notch services. It's a safe, hassle-free solution that lets you focus on what you do best.
How is an executive interim manager's compensation calculated?
The fees paid for each assignment are negotiated directly with your Partner based on the specific type of assignment, length, complexity, etc. so it can vary from one assignment to the next. The rate is generally expressed in price/day excluding any applicable taxes. Please note your latest rate on your profile page to ensure we align our proposals with your expectations. Travel and accommodation expenses in connection with the assignment are covered by the client, subject to prior agreement.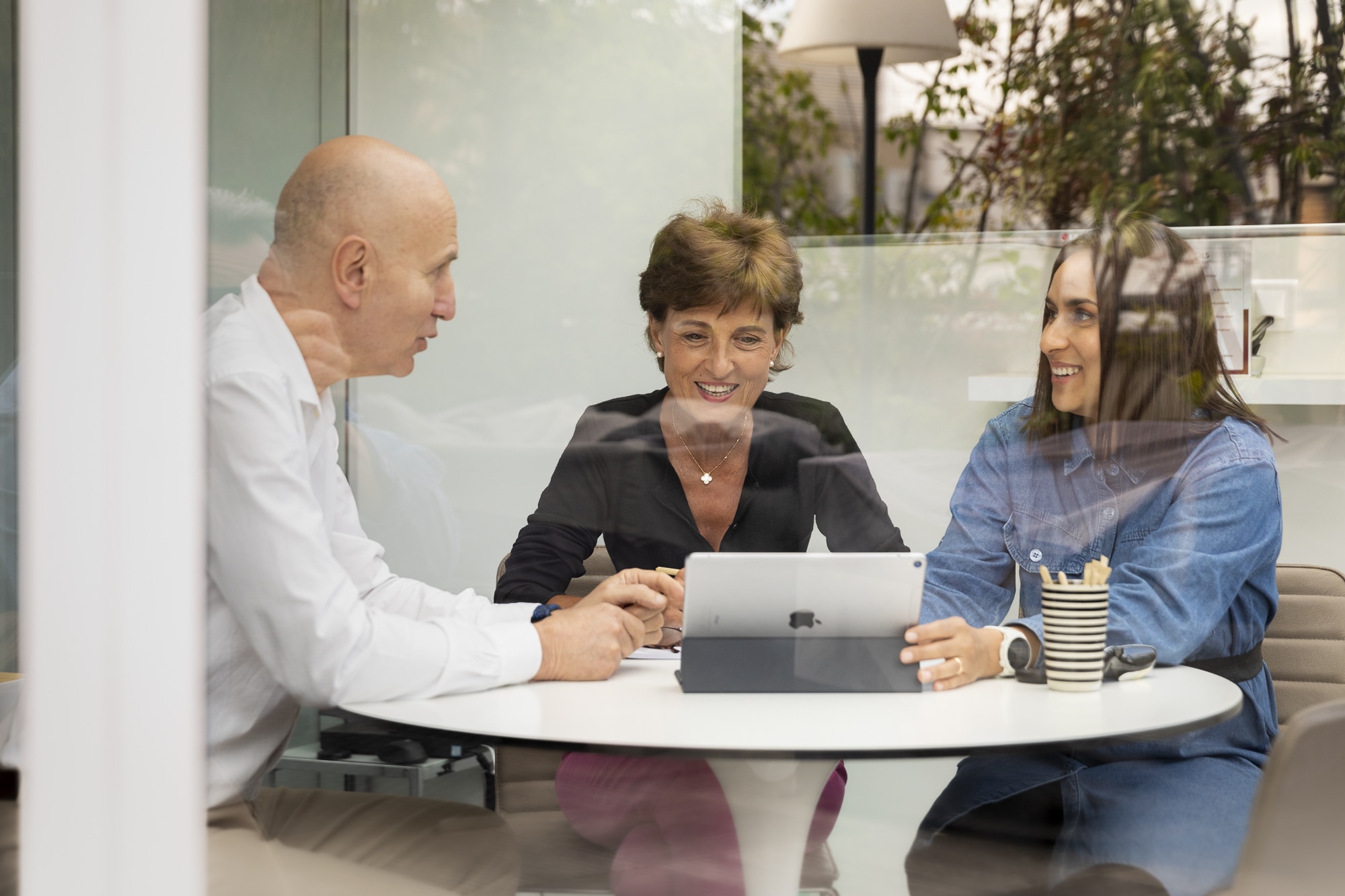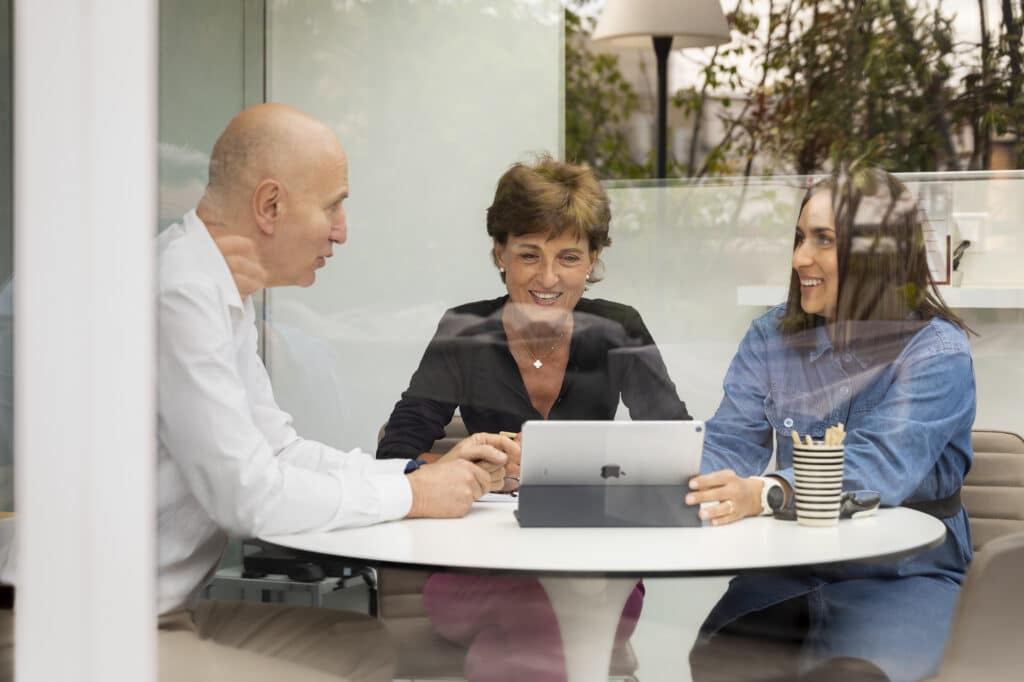 Working differently by becoming an executive interim manager
The work world is changing and encouraging more flexible, less linear careers. Collaborative project-based assignments are becoming increasingly common as companies require greater flexibility and responsiveness. Hybridization of talents, which involves bringing together internal executives with experienced external leaders, provides the agility now essential to respond promptly to the transformation challenges faced by businesses. Everyone must adapt and continuously improve their skills, focusing on how to best enable businesses to meet society's volatile needs.
Why work with Valtus as an executive interim manager?
Choosing Valtus means placing your trust in the European leader in executive interim management.
Landing the best assignments by partnering with the recognized market leader in premium interim management.

3,500 assignments already carried out across all functions (C-suite and N-1) and business sectors.
A dedicated team by your side, committed to your success as an interim manager
A Talent Consultant assigned to your role, who knows you and supports you throughout your journey
A Partner with executive experience who understands the client's challenges and works with you to address them/li>
A Business Coordinator who assists you before and during your assignment
Innovative services
to make your life easier
Proven methodology and report templates to save time
Partnerships to facilitate wage portage
An online Manager Portal dedicated to executive interim managers, regularly enhanced with new features: customizable digital CV, time and expense reporting at your fingertips, points of contact for your inquiries, etc.
At the heart of an assignment as an executive interim manager
Each of our assignments responds to clear dashboard, drawn up by one of our Partners based on their understanding of the client's real needs.
The interim manager, carefully chosen by one of our Talent Consultants and approved by our client, starts each assignment with a series of meetings with all of the company's key stakeholders. During the first ten days, he collects and analyzes all pertinent information regarding the project's context and challenges. He then establishes a thorough assessment and recommended action plan. Throughout this crucial phase, the designated Valtus Partner will be by his side.
During the operational implementation of the action plan, several three-way meetings will be held with the client, the interim manager and the Valtus Partner to track progress, keep things on schedule and ensure the assignment's pertinence.
At the end of each assignment, a comprehensive report is drawn up and all files and insights are shared with the interim manager's permanent replacement. Feedback from both the client and the interim manager complete the process with an eye to offering ongoing improvements.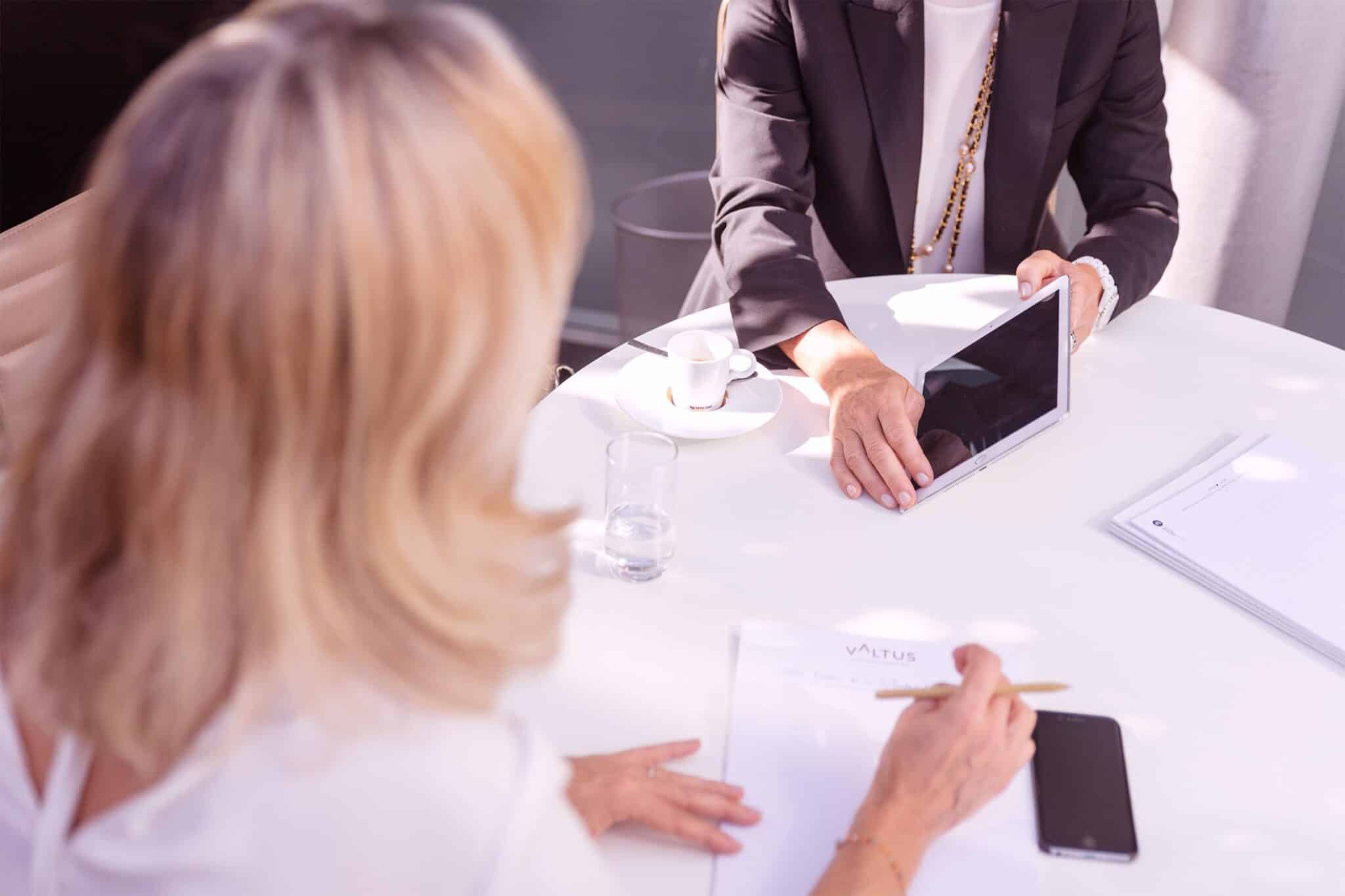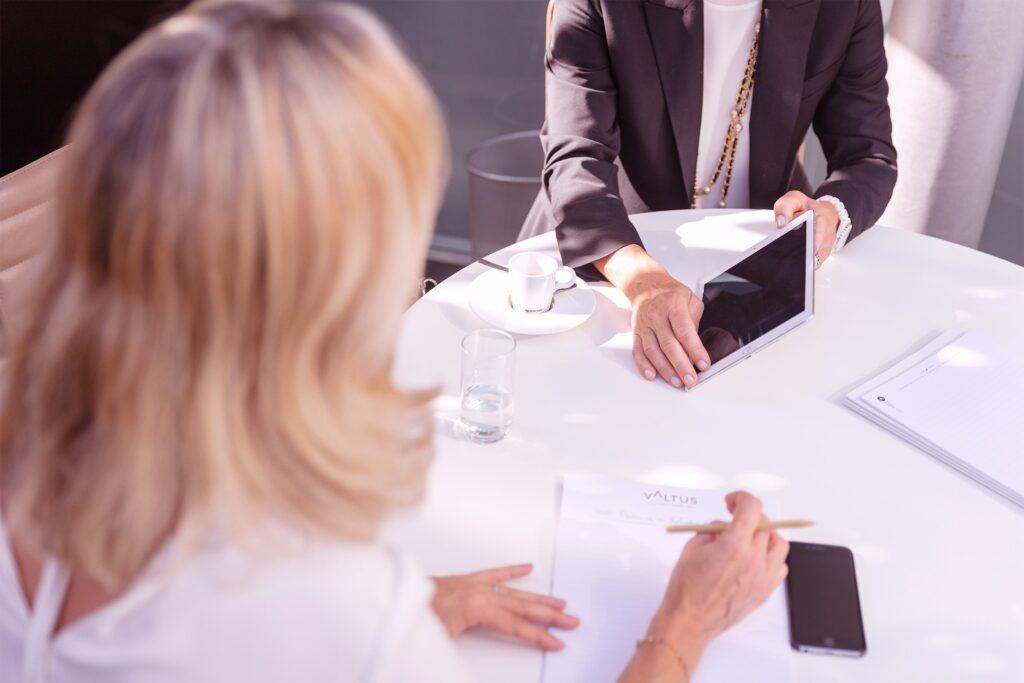 Your key contacts
The Talent Consultant
Within a Talent Team of 7 Talent Consultants, he/she works directly with you throughout your relationship with Valtus. His/her role also includes listing the candidates' profiles in our database, matching the candidates with the right assignments and leading the activities for our network of interim managers.
The Valtus Partner
Executive interim managers have a very close relationship with Valtus Partners. Depending on the complexity and the stage of the assignment, regular phone meetings will be set up. Managers can contact the Partner at any time for help or advice. Each executive interim manager prepares and submits to the Partner the reports to be presented to the client, based on the matrices provided by Valtus.
Most wanted profiles & areas of expertise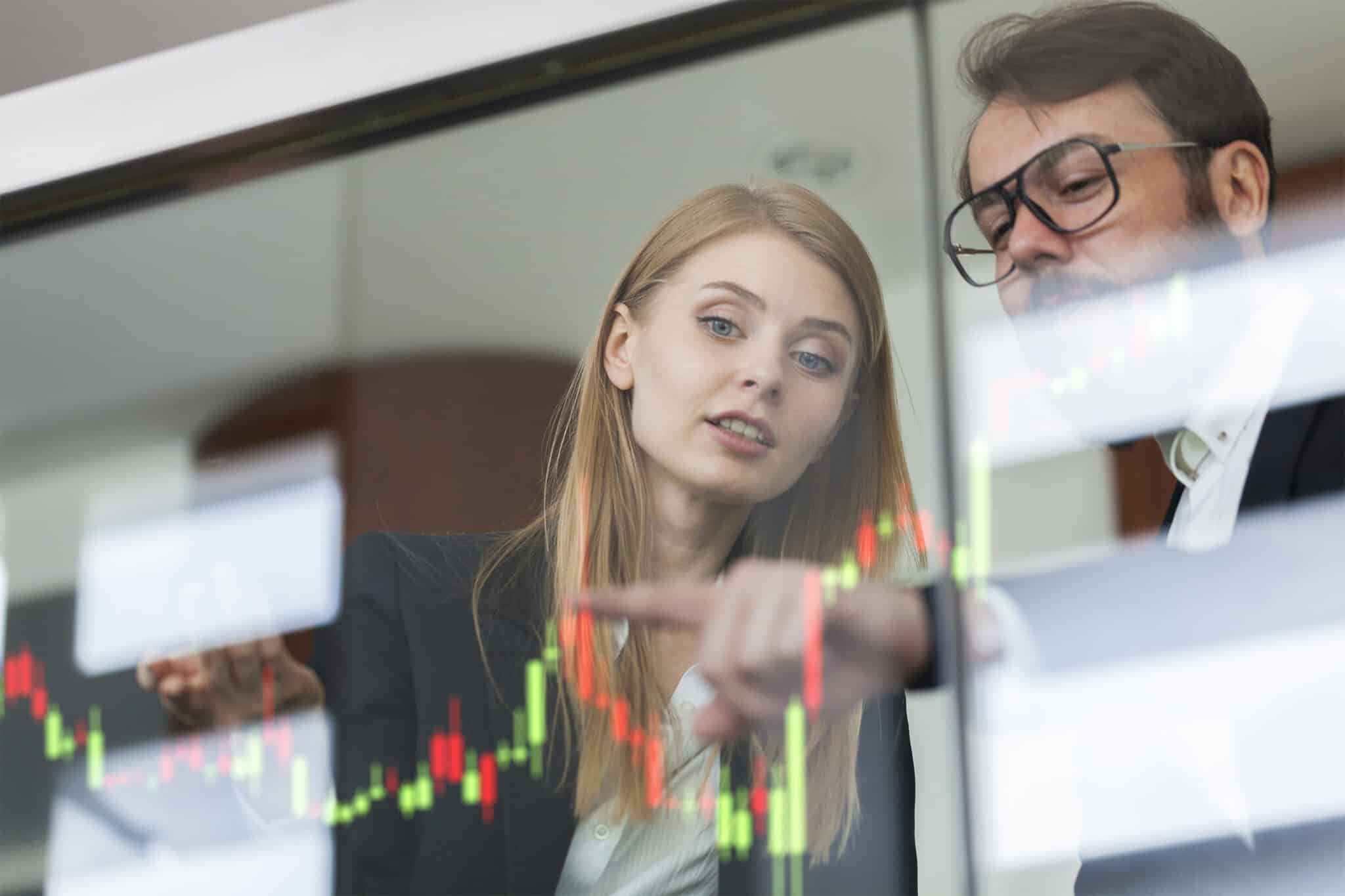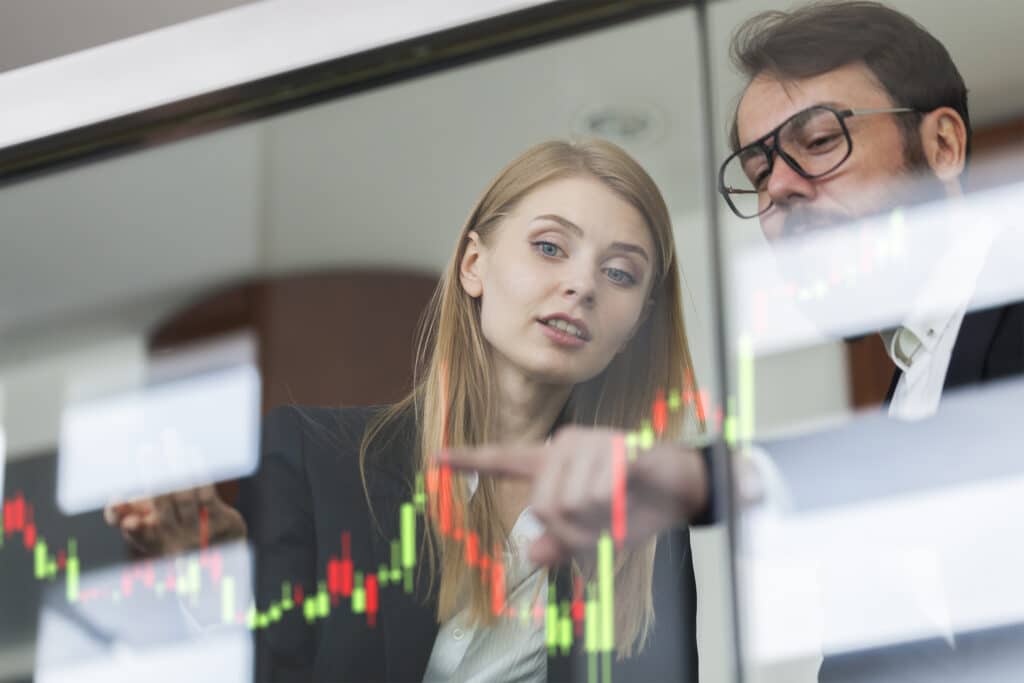 Are you a chemistry expert? Have you led the HR department for an international company? Does your background include managing sales in distribution? Whatever your skill set or career path, you certainly fit the needs of one of our clients.
We are always in search of unique talents, for senior management positions in all industries. 
Valtus' selection process
We pay special attention to how we choose and reference our executive interim managers. Why? So we can ensure the best fit between our clients' needs and our interim managers' objectives.
Are you about to register? The first step will entail a comprehensive analysis of your resume and skill set by our Talent Consultants, who choose and list our interim managers. Be as precise and exhaustive as possible in detailing your experience! Clarify your areas of expertise, especially the most fine-tuned and those which set you apart from the others or might be of particular interest to our clients.
If your profile corresponds to any of our recurring needs, our Talent Consultants may invite you to a personal interview in order to clarify your expertise and expectations. They will also note your references and command of English.
If your profile does not correspond to an immediate need, we will keep your application on file and contact you as soon as possible. The market is constantly changing and the assignments as well as the skill sets needed vary from month to month.
If a specific assignment comes up that fits your profile, we will check if the assignment is of interest to you and if you are available for the requested window. A preliminary meeting will then be set up with the Valtus Partner in charge of the assignment to present a detailed overview of the assignment before meeting with the client, who will make the final selection.
Becoming an executive interim manager with Valtus
You simply need to register on our Manager Portal!
As the first online portal fully designed for interim managers, your Valtus Manager Portal is connected to our database, allowing you to stay in touch and track your progress in real-time.
Once your profile is created, it will be forwarded to the Talent Consultant responsible for your area of expertise, who will carefully review it for validation. Depending on the frequency of relevant opportunities matching your profile, the Talent Consultant will decide whether to schedule an Exploratory Interview or get in touch with you for potential assignments.
In all cases, you will have permanent access to your space to keep us informed about your progress, as well as access to your enhanced CV which can be used in all your endeavors."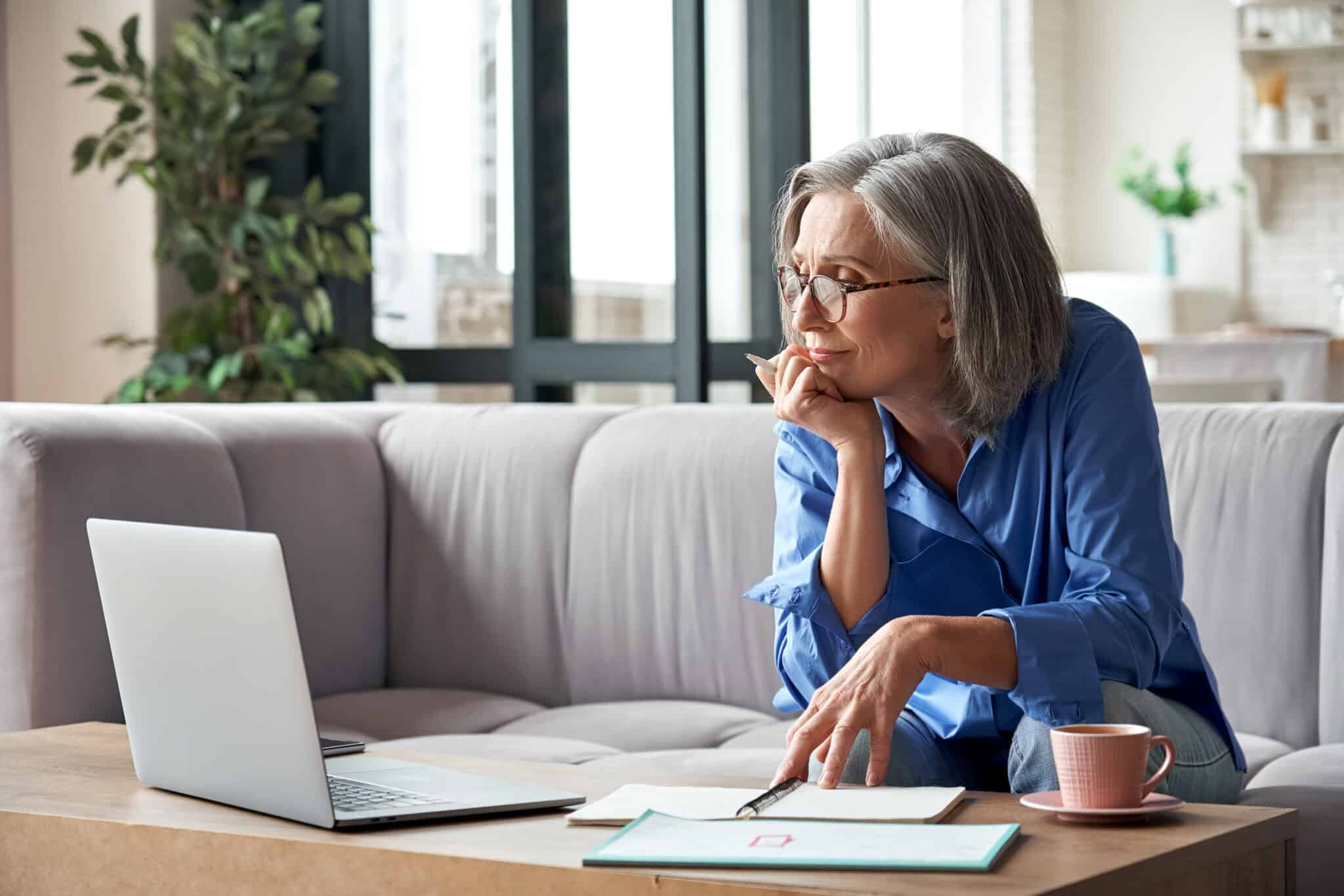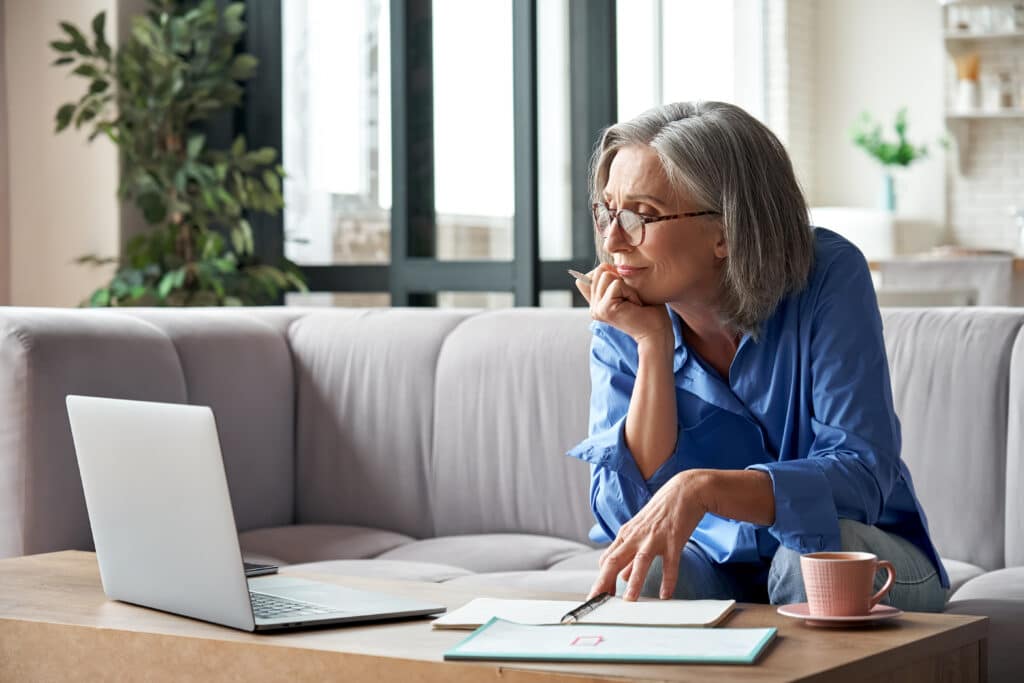 How to prepare your application?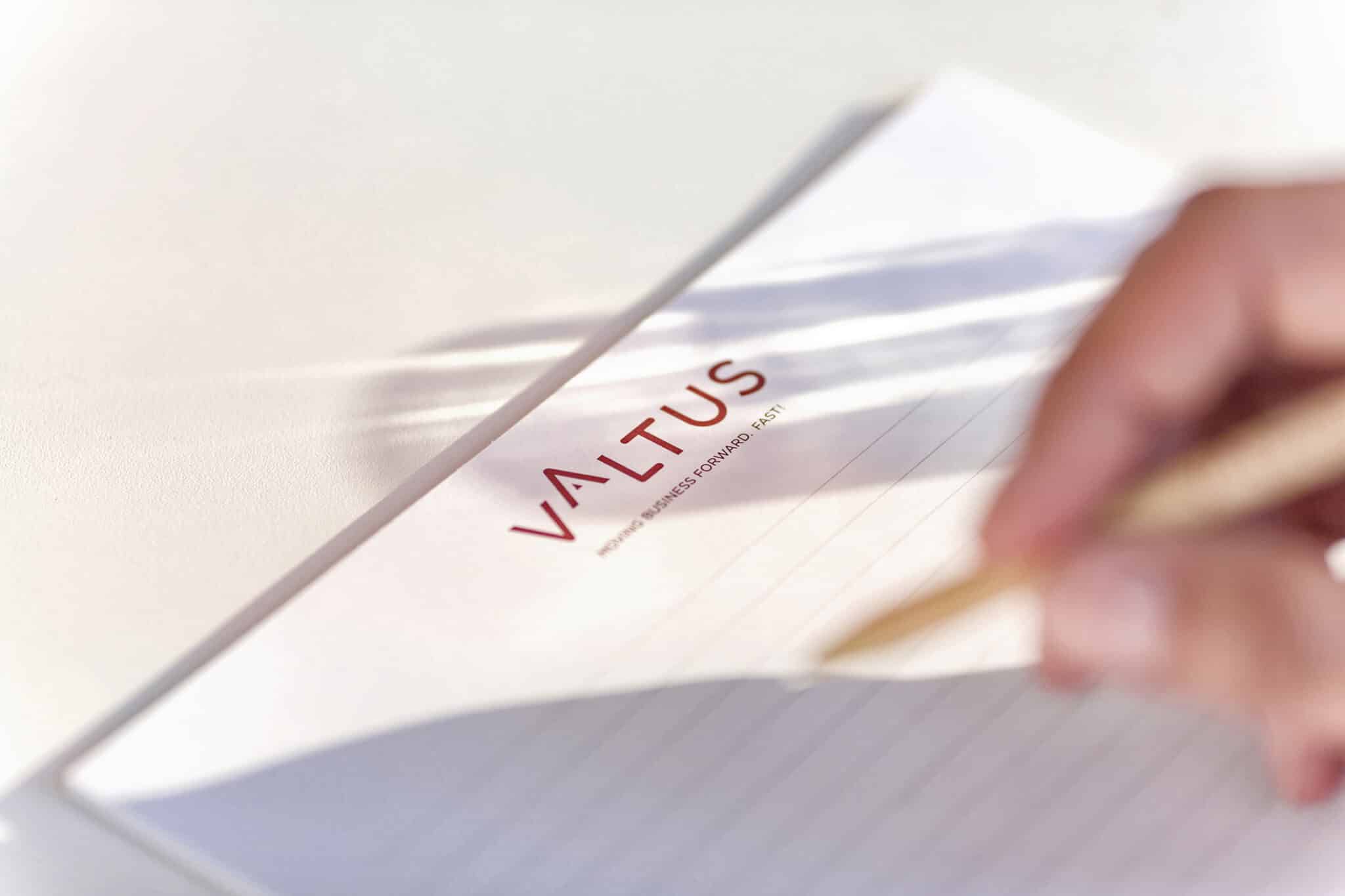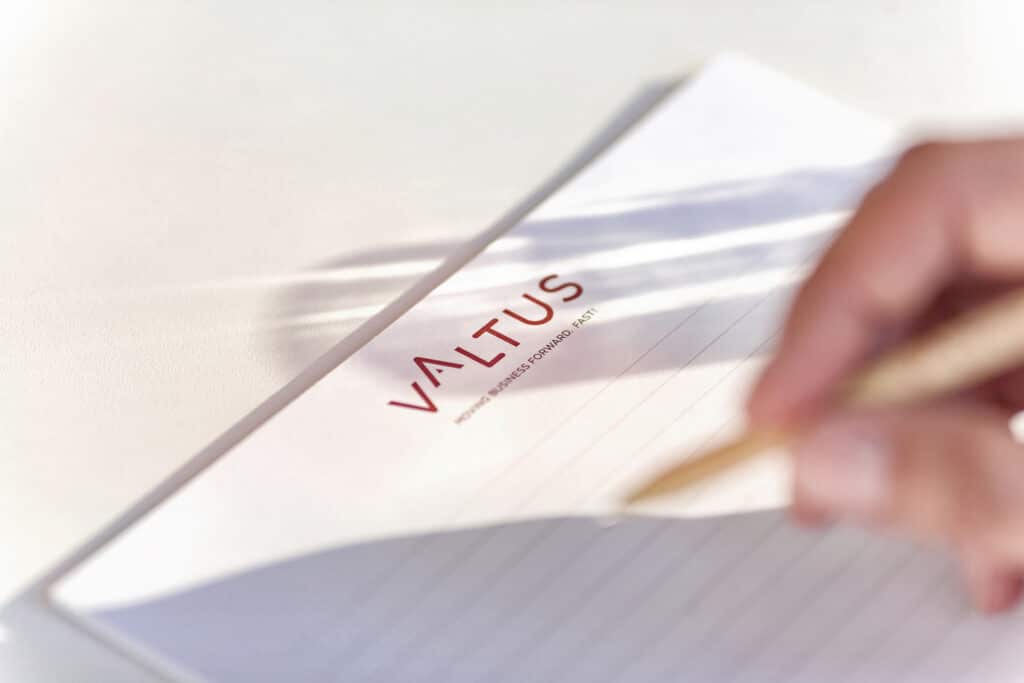 Completing the application form
To become an interim manager at Valtus, it is essential that you complete the registration form with only the most accurate information. The more precise you are, the better we will be able to match you with compelling assignments that strengthen your expertise and meet your expectations.
Interim executive management gives businesses immediate access to the specific expertise they need, when and where they need it.
This is a major added value when implementing strategic projects. But since every client has its own challenges and requirements, we focus on candidates who are genuine experts in their fields, whose profiles clearly correspond to our clients' exact objectives.
By detailing each and every one of your expertise, you will have a better chance of standing out and getting noticed. Be as clear and explicit as possible to help our Talent Consultants pinpoint the best opportunities for you!
Creating an effective resume
Your resume is like your business card. It must instantly broadcast your expertise and career path. It is the key to enabling the Talent Consultants in our Talent Team to see which assignments are best for you and where you can be immediately operational. They are responsible for selecting, preparing and placing our interim managers. Take the time to adapt your resume to this specific purpose. Make sure it is in English if you are open to working in this language, in France or abroad.
Our tips for creating a powerful resume
Forget making it fit on one page! You are an experienced executive: 2 or 3 pages will better enable you to showcase all your various expertise.
Choose your title and opening statement carefully. They are key to aligning you with the right assignments. Showcase what sets you apart, your favorite industries, the fields you specialize in, your greatest strengths, the contexts in which you are most comfortable working, etc.
Title example: CFO in pharmaceuticals or Plastics Plant Manager in Asia
Statement example: Mergers & Acquisitions specialist in due diligence and business plans
Always list your professional experience in reverse chronological order.

If you are currently employed, note the date at which you will become available, or risk being eliminated.
Only share information that sheds pertinent light on your skill set and achievements.
Don't be afraid to use technical terms specific to your profession.
Be factual, provide exact figures and demonstrate your effectiveness with examples of situations you have managed.
Only mention languages in which you can actually work (don't bother with languages in which you only can read or write or speak).
i.e. Bilingual (French and English),
Fluent in business Mandarin,
Solid technical German
Focus on the IT systems and tools you've used or rolled out.
i.e. ERP, lean-management, WMS, TMS, CAPM, etc.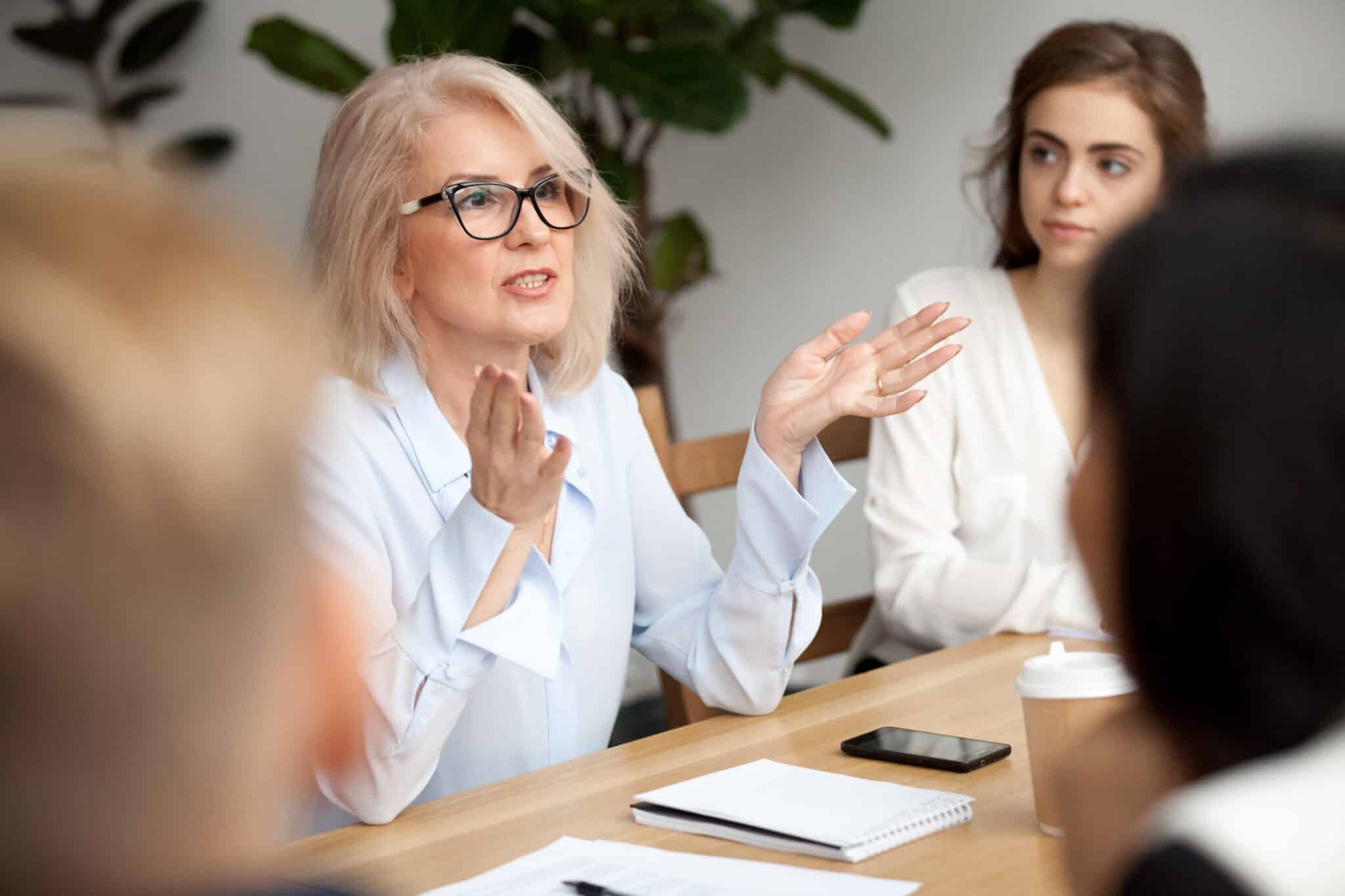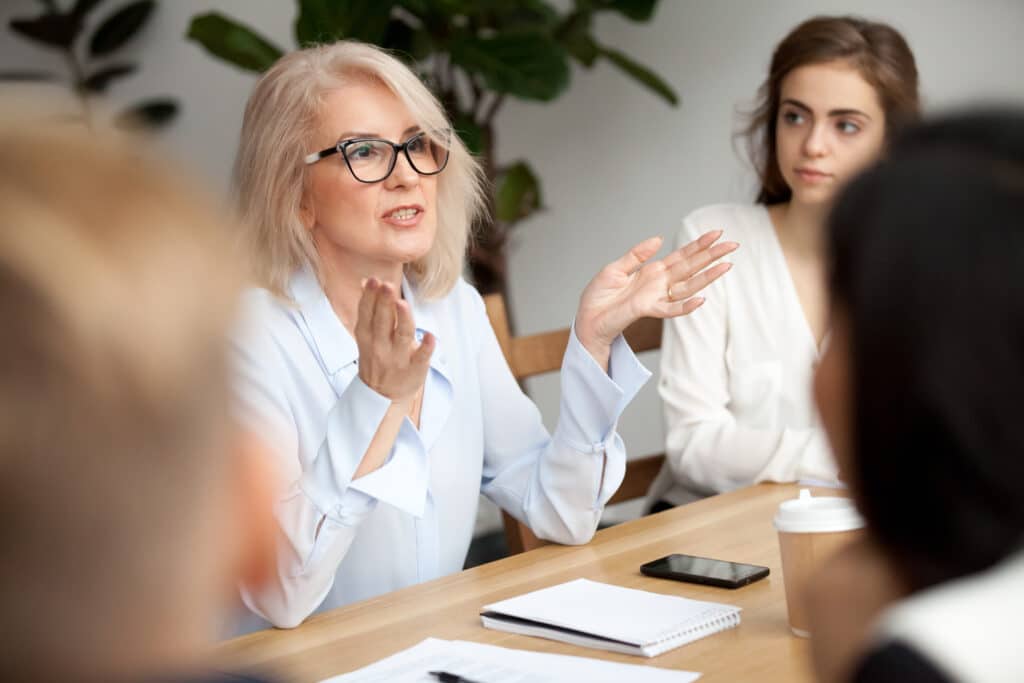 Preparing and making the most of your interview
Interim management and headhunting are two very different approaches to executive placement. When we invite you to an interview, we don't necessarily have a job opening that needs to be filled right away. Our goal is to get better acquainted with you and to pinpoint what makes you unique so that we can offer you assignments that correspond to your specific skills, objectives and personality.
Before the meeting, here are a few examples of the topics we suggest you think about:
The business sectors and types of companies where you feel most comfortable
The expertise you have developed and the contexts in which you have performed well (e.g. mergers, acquisitions, crises, transformation, etc.)
The situations in which you are uncomfortable and would prefer to avoid
Your key personality traits
During the interview, put your best foot forward!

By being…
…Succinct and impressive!
Start the interview with a three-minute pitch. For example: CHRO with 20 years of experience in Europe at various sites (factories and sales office), including 10 in the service industry and 10 in manufacturing, with considerable expertise in handling staff relations for major corporations (France, Germany, USA).
…Specific and tangible!
Focus on your greatest strengths and accomplishments over the past 15 years, emphasizing the results. For example: transformations, reshuffles, divestitures, closing an industrial site, integrating an acquisition, transferring production… which increased profits by 30%, etc. Also specify the contexts in which you carried out these tasks and the types of governance under which you operated. For example: family ownership, LBO, MBI, co-op, etc.
…Natural and sincere!
Reveal some of your key character traits.
Important: your references are essential, without them we cannot accept your application. Make sure you share them with us!
After this interview, and as often as possible, update your profile in our Manager Portal, especially after any new experience, assignments, positions or important events that increase your potential appeal to our clients, and the date when you will next be available.
Témoignages
Being an executive interim manager means regularly going through leader's first 100 days!
Clarisse Puharé  / CFO
One can give our all because we know that it will come to an end in six months or a year, and we won't fall into a routine.
Lionel Dintras / Industrial Director
My role is to provide a decisive impulse at a given moment, in a very specific context, to break a deadlock.
Leïla Mechaï  / HR Director
My job is about uniting a team around a common project, in which every person has a role to play.
Gilles Chevènement  / Managing Director
As an interim manager, you have a certain humbleness. You bring value to clients through your experience to help them improve, but you also keep on learning!
Arnaud Delahaye / Supply Chain Director